Maximizing Your BP Summit Experience
The difference between having a good experience at Thursday's upcoming BP Summit and a bad one is partly up to you, the attendee, and how you maximize the event! Two people can go to the same conference and have a completely different experience. Some people are just better at maximizing the value.
Preparation makes all the difference.
Pick your sessions in advance
Look closely at the program beforehand and make your decisions before you go. This will reduce stress levels at the event. It will also give you a chance to connect with speakers in advance.
Not sure if you want to see a certain speaker?
Watch videos of the speakers ahead of time
A lot of presenters have videos you can find online. If you can find them, you'll get a sense for their style and substance. Watching videos beforehand gives me a sense of how much value speakers will bring to their upcoming presentations. It also helps to create possible questions to ask them during networking opportunities. 
Polish your elevator pitch
It's not a sales meeting, but you're going to meet some new people. So take a minute and practice your brief introduction. You want to feel comfortable and prepared when people ask "what do you do?"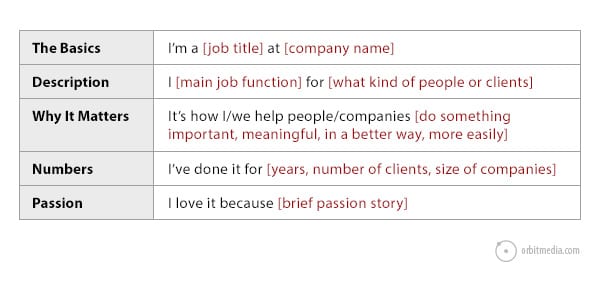 Record the Sessions
The ultimate note taking is an actual recording. Recording sessions make it easy to share a great session with your team and pull out verbatim quotes if you write a summary. Recording also lets you relax by removing the concern you'll miss something.
Here are the three main ways to capture a live session:
Voice recording app
The mic and built-in app on your phone are sufficient for grabbing the basic audio, especially if you sit in the front or near a speaker. But use an upgraded microphone if you plan to publish the audio later.
Take pictures of the slides
Pictures are great notes and easy to share on social media. If you like this approach, sit front and center or directly in front of a screen.
Use a pen recorder
If you haven't tried one yet, you might be amazed by these little tools.
Own the Hashtag
Social media crosses over from online to offline at events, making it one of the best places to be active. Even if you're generally quiet on social networks, now is the time to be present. Here are the three levels of event hashtag activity:
Hello-and-goodbye posts
Post once to LinkedIn and Twitter at the beginning and end of the event. People who are very actively watching the hashtag will be likely to follow, like and share.
Share once per session
Listen for the best soundbite and post it with a picture and the hashtag. Or reshare a few posts from others. People who are casually watching the hashtag may follow, like and share
Write notes on business cards
The more people you meet, the harder it gets to know who is relevant for what. But the fix is simple. Take notes on business cards.
If suggested following up with them (doing something together, sending an article, making an introduction, etc.) take a moment to jot it down on their card. You'll be much more likely to connect later.
If you're hoping they'll follow up with you (send me that link, call me next week) make a note on your own card before giving it to them. You just put an action item in their pocket!
Bring an ultrafine tip permanent marker, since some cards are hard to write on with a regular pen.
Take a group selfie
You're standing in a small group of acquaintances or new friends. Why not create a shared experience? Just take out your phone and invite everyone to be part of a selfie with you. Next, take a minute to ask everyone if they are active on social media. If so, mention them when you share it with the event hashtag. Now it will be easy to find and reconnect with them later.