National Public Service Recognition Week: A Spotlight on Black Officials
National Public Service Recognition Week, observed the first week of May aims to honor the dedicated federal, state, and local public officials who serve to improve the community. All over the country, from Los Angeles to Chicago and Miami, Black elected officials have worked to represent the community's best interest to enhance education, infrastructure, employment, and a vast array of opportunities and issues that impact daily life.
In the LA area, Black representatives like Herb Wesson represent the 10th district (Central/South Central LA) since March of 2022, previously having previously served from July 1, 2005, to December 14, 2020. As the first African American to hold the position of council president in the city's history, Wasson, a Democrat, ran a legislative agenda focused on education, environmental protection, and healthcare. More specifically, Wasson's community-based initiatives include an economic development committee to make LA more business-friendly, a committee to improve race relations, and a vote of final approval for LA to host the 2024 Olympics.
Democratic councilman Curren D. Price of the 9th District has increased economic prosperity for his district, ushering in $4 billion in private investment with historic projects like the Los Angeles Football Club (LAFC) soccer stadium, Lucas Museum of Narrative Art, and renovation of the Los Angeles Memorial Coliseum. When it comes to LA's major homeless epidemic, Price has invested over $33 million of funding towards housing homeless community members, with the development of affordable housing units, bedding, and sanitation access.
Councilmember Marqueece Harris-Dawson has served the 8th District of LA since 2015, using his expertise in non-profits to amplify community initiatives as a community organizer. As a result of his role as a community organizer, South Los Angeles schools received an investment of $153 million for repair and modernization. In 2016, Councilmember Harris-Dawson co-authored Proposition HHH, a $1.2 billion bond measure to build permanent supportive housing for homeless people and people at risk of becoming homeless.
A leader on transportation, economic development, air quality, housing, and sustainability, Councilmember Austin contributes to the Gateway Cities Council of Governments on behalf of Long Beach, working on initiatives like the I-710 Corridor Project, the Climate Action Planning Framework, and serving on the Committee for Homelessness. From fund acquisition to project execution, Councilmember Austin's community improvement projects have been crucial in revitalizing and elevating the 8th District. Councilmember Austin helped shape the uptown business district, stood at the forefront of the Bixby Knolls economic renaissance, worked to bring homeownership opportunities to North Long Beach, and was instrumental in securing funds to build the Michelle Obama Library and rename the Dee Andrews Sports Complex.
In 2014, Rex made history as Long Beach's youngest member to serve on City Council. Rex was instrumental in building Long Beach's first municipal homeless shelter with supportive bridge housing that has helped unhoused individuals move off the streets. He also championed creating the Long Beach Office of Equity to enhance community health outcomes, which has led to a more equitable response to the COVID-19 pandemic. In collaboration with the city's firefighters, Rex worked to restore essential public safety services with the creation of Paramedic Rescue 12, which shortened emergency response times citywide.
A former commissioner for over 20 years, George has worked to garner over $50 million to Inglewood Unified for capital improvements across all campuses in the District. George was a founding member of the 4th Avenue Block Club envisioning it as a way to improve communications between neighbors, create a shared responsibility for keeping an eye open for suspicious activities, share helpful information about City events and provide scholarships to local students residing within the boundaries of the block club.
As City Councilmember and member of the Inglewood Unified School Board, she works in unison with the board to improve school facilities and increase academic achievement. She oversaw the $90 million bond to fund new construction and modernization of Inglewood's schools. As a member of this committee and a stakeholder, she held the Inglewood Unified School District accountable for the budget and fought for faster timelines so students can start learning in safer and healthier environments sooner.
Councilman Bowers ideals for Compton are based on the following: To always be the voice of the people, To ensure financial accuracy and accountability, To create a blueprint that will bring efficiency, sustainability, and accountability to the city of Compton for generations to come. During his tenure as fire service personnel, he also served as liaison to City Council, Mayor's office and Board of Supervisors. Additionally, Mr. Bowers served as the Executive Vice President of the Los Angeles County Stentorians, a historic community service organization also known as The African-American Firefighters' Association. A member for over 20 years, Mr. Bowers served on the Executive Board for eleven of those years in various board positions.
Lillie is the Chief Executive Officer of Darden Tax Service and former Notary Public in Compton and her dedication to improving municipal life has earned her formal City Council recognitions for outstanding and distinguished record of service to the community. In her role as Councilmember, she works to build stronger transparency in city government, attract job opportunities and training programs, generate funds for improving the streets, bridges and infrastructure, expand up-to-date education opportunities for young adults and seniors, and support recovery programs for small and local business enterprises.
Congresswoman Waters made history as the first woman and first African American Chair of the House Financial Services Committee. An integral member of Congressional Democratic Leadership, Congresswoman Waters serves as a member of the Steering & Policy Committee and is the Co-Chair of the bipartisan Congressional Task Force on Alzheimer's Disease. She is also a member of the Congressional Progressive Caucus, and a member and past chair of the Congressional Black Caucus.
In 2020, Senator Bradford was appointed Chair of the Senate Committee on Public Safety and elected by his peers to become Chair of the California Legislative Black Caucus. In 2019, Senator Bradford was successful at getting 10 bills signed into law by Governor Newsom. The legislation covers a wide range of subject areas including SB 595, which addresses the lack of inclusivity and equity within the cannabis industry by providing social equity applicants with the application or licensing fee waivers and deferrals; SB 534, which created greater diversity within the insurance industry; and SB 206, a first-in-the-nation bill which allows college athletes who generate billions of dollars for corporate sponsors and their universities to also benefit from their skills and talents.
Isaac's illustrious record of community service includes co-chairing the successful Measure J campaign in Los Angeles County, a ballot measure that allocated hundreds of millions of dollars a year to address racial injustice and strengthen communities. Measure J sets aside money for investment in youth development, small business support, job training, alternatives to incarceration, affordable housing, community mental health, substance abuse treatment, and other systems of care. Additionally, he authored the first holistic report for the City of Los Angeles on the needs of the formerly incarcerated Angelenos, and exposed a gap in youth justice policy – research that was ultimately used by then-Senator Holly J. Mitchell to advance SB439.
Significantly, Assemblymember Jones-Sawyer has authored or co-authored legislation that has directly benefited all residents in the 59th District and the state overall. Legislation such as AB 672 provides re-entry assistance – like housing and job training – for persons that have been wrongfully convicted and consequently released from state prison; AB 266 provides proper regulatory oversight of the cultivation, manufacture, transportation, storage distribution, and sale of medical marijuana; and AB 1012 that prohibits school districts from assigning any student to a course period without educational content, a.k.a., Fake Classes bills. In the Legislature, Assemblymember Jones-Sawyer is the Chair of the Public Safety Committee and serves on the following standing committees: Governmental Organization, Agriculture, Budget, Labor, and Employment. He is Chair of the Select Committee on the Status of Boys and Men of Color and sits on the Budget Subcommittee #5 Public Safety.
Asm. Gipson currently serves as Assembly Democratic Caucus Chair, responsible for driving the legislative decision-making process for the majority caucus, addressing statewide issues, and holding weekly meetings to discuss and set the caucus' priorities. Democratic Caucus Chairman Mike Gipson has championed many budget priorities since taking office, including establishing the first state earned income tax credit for working families; the repealing the maximum family grant that lifted 135,000 children out of poverty; and approving a path to $15/hour in California. He also passed comprehensive transportation legislation; spearheaded a historic cap and trade package; combated homelessness and served as the lead assemblymember in curbing gun violence. Mr. Gipson has authored bills to regulate 'ghost guns,' streamline the process for foster youth to receive benefits, protect Sativa Water District customers from receiving discolored water, and is currently the author to ban the carotid restraint by law enforcement in California.
Emma's commitment to public service is reflected in numerous projects impacting the city, including an emergency repair program that yielded over forty million dollars to repair twenty-eight schools within the District. Emma coordinated scholarship awards of over $10,000 to the city's top young scholars. Emma coordinated the redevelopment and renovation of South Park to include renovated outdoor basketball courts, renovated youth baseball field, a new playground sponsored by a grant from the KaBoom Foundation, new site furnishings, a new outdoor restroom, a walking trail, and exercise equipment stations, and security lighting.
Under James's leadership during his first term, Inglewood has experienced record low unemployment, the lowest homicide rate in decades, rising home values, and went from being on the brink of bankruptcy to being the future host of a Super Bowl and NCAA College Championship Bowl Game, the home of two NFL Teams, one NBA Team, and the World Olympic Games. James T. Butts retired as one of the longest-serving police chiefs in the County of Los Angeles to serve as an Assistant General Manager/Deputy Executive Director of the Los Angeles World Airports system overseeing Public Safety and Counter-Terrorism. He was responsible for a budget of $116 million and 1,100 employees.
Lori Lightfoot is the first LGBTQ Black woman to be elected mayor of a major city in the U.S. During her reign, Lightfoot initiated Our City. Our Safety., under which extra police patrols were stationed in busy locations, as well as in troubled spots, and free youth programs were organized by the Chicago Park District at about a hundred locations. Lori has also increased the minimum wage, and put together affordable housing task forces to fix housing inequity.
When it comes to the Black public service representation in the windy city, Alderman Pat Dowell has been holding down the third ward since 2007. She is a founding member of the Bronzeville Community Action Council, which provides a community voice for decisions that impact schools in the area. She was the lead sponsor for the Vacant Buildings Ordinance that holds lenders responsible for the upkeep of their vacant, foreclosed properties and the ordinance that created the City Council Office of Financial Analysis that provides oversight to budgetary decisions that use public funds.
Prior to being elected Chicago's 4th ward Alderman, Sophia King was President of Harriet's Daughters, a non-profit organization dedicated to employment and wealth creation opportunities for African-American neighborhoods and also worked on the Obama campaign. Main highlights of her work as alderman include renaming Congress Parkway to Ida B. Wells Drive; leading the effort to increase the city's minimum wage to $15 by 2021; adding bid incentives for companies with a diverse workforce; bringing attention and thus more resources to mental health; and helping pass the Fair Workweek Ordinance and mandatory paid sick leave for employees.
Fifth term 5th Ward Alderman Leslie Hairston sits on six City committees – Economic, Capital & Technology Development (vice-chair), Finance; Budget & Government Operations; Committees, Rules & Ethics; Health & Environmental Protection; and Special Events, Cultural Affairs & Recreation. Hairston has greatly elevated the landscape of her county, having had a $162 million reconstruction of Lake Shore Drive, and renovations to parks, streets, lighting, and transportation systems under her belt. Additionally, she is responsible for the construction of the Greater Grand Crossing Library, Gary Comer Youth Center, Gary Comer College Prep high school, Comer Children's Hospital, and Ronald McDonald House, as well as the preservation of historically significant buildings being renovated for multi-use.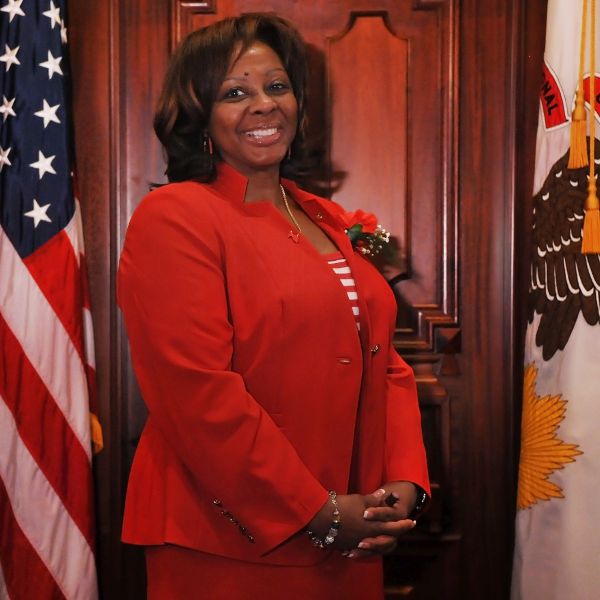 State Senator Mattie Hunter has served in the Illinois General Assembly since 2003. Hunter serves in leadership as the Majority Caucus Chair and is the vice-chair of the Ethics and Executive Appointments Committees. She serves on the Behavioral and Mental Health, Energy and Public Utilities, Executive, Healthcare Access and Availability, and Transportation Committees. She is also a member of the Illinois Legislative Black Caucus. Over 400 bills regarding breast cancer, childhood vaccines, health care access, substance abuse treatment, youth employment, environmental issues, and education were passed during Hunter's career. She has also established several boards and commissions including the African American Family Commission.
During Lamont's time as State Representative, he has expanded gambling in Illinois to raise the resources needed to fund essential programs, legalized marijuana sales to decriminalize previously minor infractions, develop a new revenue stream for the state, and create jobs and entrepreneurial opportunities, and helped pass the Illinois Fair Tax Plan to require millionaires and billionaires to pay their fair share while providing needed tax relief for 97% of Illinois taxpayers.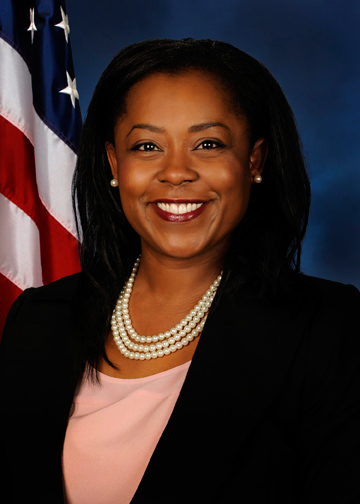 An advocate for food access and education, Sonya co-founded the Wood Street Meet & Greet Community Garden and spearheaded the Grow Greater Englewood Coalition, a non-profit organization that advocates for and advances development projects, and economic and educational opportunities related to food, urban agriculture, and healthy living. Committed to youth leadership development and under the direction of Imagine Englewood If, she created Growing Citizen Leaders, a community organizing training program for teens in Greater Englewood. Sonya is a member of the leadership team for the Resident Association of Greater Englewood, serves on the Appointed Local School Council at Lindblom Math & Science Academy, a co-founder of the Englewood Votes! The coalition, and leads efforts to organize the yearly neighborhood clean-up, Greater Englewood Unity Day.
From his very first year in office, Rush has focused on issues of importance to low- and middle-income families and communities. In 1993, as a freshman in the 103rd Congress, Rush introduced bills on issues as diverse as conflict resolution and mediation, to public pensions and community development. Rush's track record of leadership on energy issues and his support for small businesses while serving as an alderman in the Chicago City Council paved the way for him to gain a seat on the powerful House Energy and Commerce Committee in his second term. This will be his last year in Congress.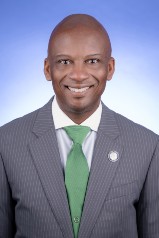 In 2012, Commissioner Gilbert was elected mayor of his hometown Miami Gardens. During his tenure, he provided leadership to City Council and city employees, increased corporate expansion and was the driving force behind the exponential growth and development of new businesses within Miami Gardens. His efforts led to additional job opportunities for local residents and pumped revenue back into his beloved city. As recognition of the city's tremendous growth, Miami Gardens was awarded All-America City in 2020, solidifying Commissioner Gilbert's city as a tri-county economic contender.
Jean made history as the first Haitian-American to serve on the Miami-Dade Board of County Commissioners. He is a former City of North Miami Councilman and Vice-Mayor. He was a Delegate to the National Democratic Convention and was later selected as a Florida Electoral College member for the 2012 U.S. presidential election. Additionally, he is the President of JEMO Realty, Inc, a full-service real estate and insurance company, and JEMO Enterprises, LLC, a business consulting agency. Moreover, he is a former Miami-Dade County Public School teacher and worked as an adjunct professor of management at the University of Phoenix, South Florida campus. This will be his last year in office.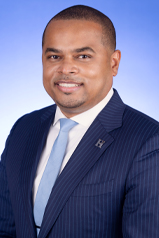 Within Keon's first few months of service, he sponsored legislation that secured nearly $90 million to combat the gun violence that has been burdening poorer communities in Miami-Dade County. His initiative, the Peace & Prosperity Plan, helps to employ troubled youth at nearly $15 an hour and incentivizes them to become productive residents of Miami-Dade County. In the City of Miami, Commissioner Hardemon also served as the chairman of the Southeast Overtown Park West Community Redevelopment Agency. As chairman, he partnered with renowned Chef Marcus Samuelsson to establish Red Rooster Overtown, an award-winning restaurant that is the impetus for establishing Overtown as a food and entertainment destination for visitors to South Florida. He also funded the Town Park housing rehabilitation program, which has allocated more than $50 million to fully renovate Overtown's oldest multi-family affordable housing units to ensure long-term residents could benefit from the positive transformation of a historically neglected neighborhood.
Prior to becoming a County Commissioner, Danielle sat on the Board of Directors for the South Florida American Heart Association, served as a Young Ambassador to the Miami Children's Health Foundation, and worked as a mentor and Board Member with 'Take Stock in Children' and was elected to sit on the largest statewide board of trial attorneys, the Florida Justice Association. Her current policy priorities include innovating government to be more proactive than reactive, addressing severe housing affordability challenges, which are pricing families out of Miami-Dade County, supporting common-sense environmental sustainability measures, and bringing effective transit solutions to the residents of District 8.
As a Senior Juvenile Probation Officer for the State of Florida, Harris has spent nearly all his adult career in government. He has focused on helping youth make better decisions and be productive members of their community. Harris is noted as one of the founders of the Department of Juvenile Justice's "Success Through Empowerment Program" (STEP). Harris is currently the co-chair of the Miami Gardens Community Redevelopment Area (CRA). He serves as an executive board member of the Miami-Dade County League of Cities (MDCLC), an Advisory Board member for the Sylvester Cancer Center, and serves on the Miami Gardens Charter Review committee. He was recognized by Legacy Magazine as one of Miami's fifty most powerful and influential black professionals in business and industry and was recently selected as one of the honorees of the Miami Dade Black Affairs Advisory board's 2019 black history month "Vessels and Triumphant Spirits exhibits".
Since 1999, Bien Aime has worked as a community advocate throughout South Florida, focusing on immigration-related issues. He serves on the United States Conference of Mayors and is an active member of the Haitian American Elected Officials Network, Haitian-American Chamber of Commerce, and Haitian-American Grassroots Coalition, among other impactful organizations. As Mayor, Bien Aime has spearheaded several infrastructure improvement plans, affordable housing projects, tax reforms, and improvements to city services. He also made environmental protection a priority and made North Miami one of the first cities to ban the use of toxic pesticides on government land.
Shevrin Jones is the first openly LGBTQ person elected to the Florida Legislature. Shevrin has stood up against DeSantis's attempts at redistricting, which would disenfranchise Black community members. Between 2021 to 2022, Shevrin was assigned to the transportation committee, joint administrative procedures committee, education committee, finance and tax committee, and the health policy committee.
Felicia currently serves as Vice-Chair Board member for the Center for Family and Child Enrichment, Resource Room, Board member for TLF Foundation, and Board member for South Florida Youth Symphony. Felicia has spent the last 24 years teaching, planning, implementing, researching, empowering, and improving her community, her church, and her workplace.
In the sunshine state, Miami/Broward's Black public service representation shines bright, with elected officials like Congresswoman Frederica Wilson paving the way. Representing Florida's 24th district, Frederica has consistently secured resources for various projects in her district, including a $1 million grant in 2014 to help reduce crime in Miami-Dade County's highest crime area, the Northside District. Congresswoman Wilson is the founder of the Florida Ports Caucus, a bipartisan coalition formed to help pass the Water Resources Reform and Development Act. She has also sponsored legislation to reduce homeowners' insurance premiums, protect foster children, and defend Haitian women against gender-based violence.