Black Professionals Network is opening up in Chicago! Come out to the first professional networking event for ambitious professionals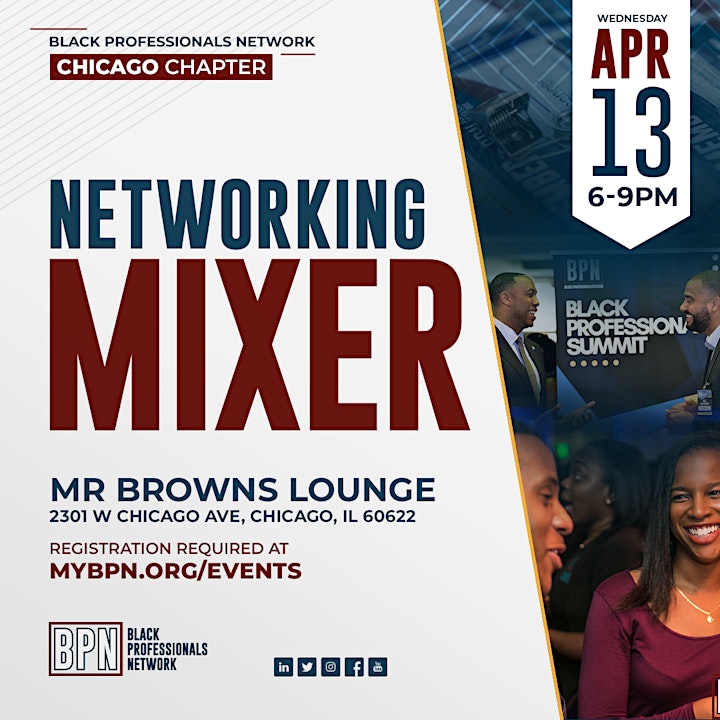 Black Professionals Network is launching its Chicago Chapter! Join us for the soft launch and let's build upon a global professional community.
BPN mixers provide an opportunity for black professionals from various industries and roles to come together in the region and form worthwhile connections. Never miss an opportunity to have a chance encounter and build your social or professional network. At BPN, you are one introduction away from an opportunity!
About Black Professionals Network
Black Professionals Network (BPN) is a non-profit social learning organization with the mission to advance careers, power up businesses, and build up social capital for our black professionals. We guide our professionals along thriving pathways that expand their network, professional development, and earning potential.
BPN achieves its mission in part by providing programming, opportunities, and connections. Individuals and companies choose BPN to form a collaborative network under the guiding principle "together each achieves more."