Join us at Cork & Batter to kick off our first networking mixer of 2023!
Venue Host
Cork & Batter
3900 W Century Blvd
Inglewood, CA 90303
About BPN Mixers
Black Professionals Network (BPN) mixers provide an opportunity for black professionals from various industries and roles to come together in the Los Angeles region and form worthwhile connections. Never miss an opportunity to have a chance encounter and build your social or professional network!
About Black Professionals Network
Black Professionals Network (BPN), is a 501C3 organization with a mission to advance careers, power up businesses, and build up social capital for our members guiding them along their legacy-building goals.
In short: We are helping visionary black professionals become certified legacy builders.
BPN achieves its mission in part by providing programming, opportunities, and connections. Individuals and companies choose BPN to form a collaborative network under the guiding principle that "together each achieves more."
Please note: Networking mixers are free to the first 150 guests and priority is given to members and early registrants. As of 2023, there will be a $10 on-site registration/late registration fee.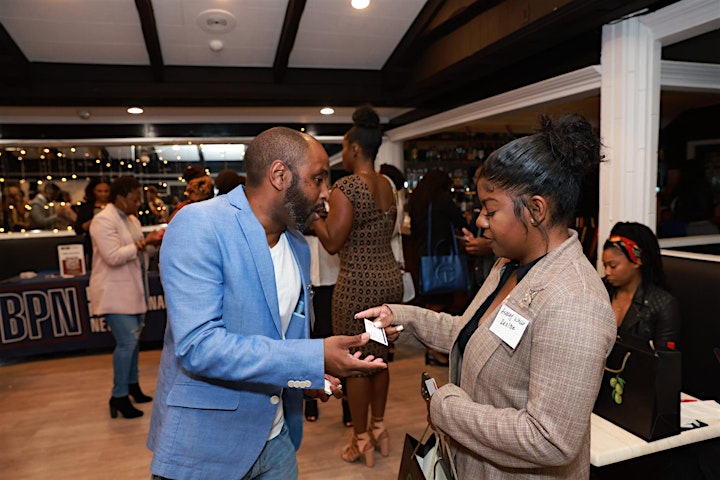 Download the BPN App
The BPN app is a central way for you to form connections within our chapter regions and secure access to the resources we provide for your legacy-building goals. Become a member and unlock member-only app features and these member benefits:
Full mobile app access, member-only rate to annual Black Professionals Summit conference, quarterly member-only events (smaller event experiences to further member connections and goals)
Amplifying the work of members thru spotlights and business features, serve on chapter committees, members nominate candidates for individuals to Black Excellence awards
Submit events to BPN Calendar and promote business or opportunities on BPN business directory and newsletter. Discount rate for career postings on Career Board
Review Career Opportunities
The BPN Career Board showcases high-paying roles and leadership opportunities. Part of our mission is to increase the earning potential of our professionals. We invite companies to list job opportunities paying above the median average and create a pathway for increased household earnings. Review the latest career opportunities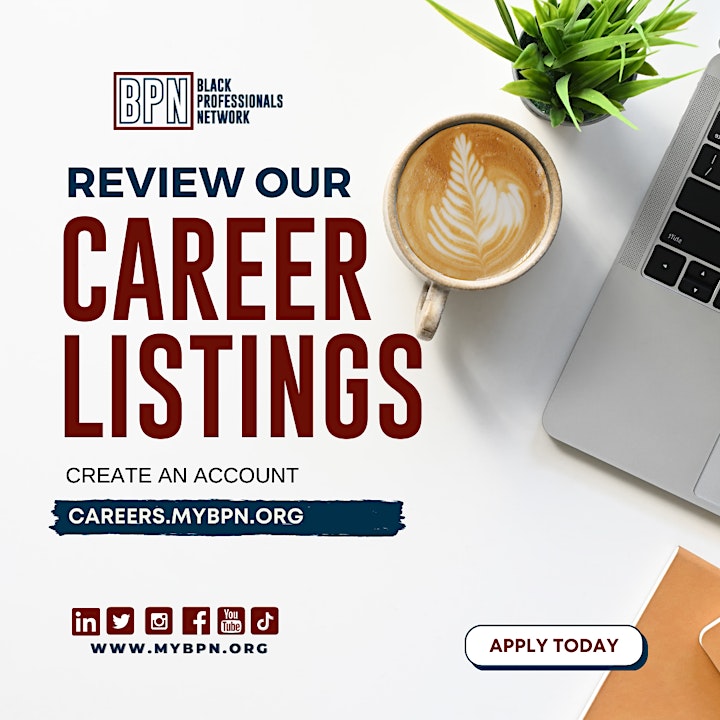 Add Your Professional Service or Business to the Directory
Your hub for black business services and professional service providers. Any business or professional provider can add a listing for FREE but as a BPN member your listing is featured and provides additional benefits such as newsletter and promotional inclusions. Create a listing