Join us at Da Cave with your fellow black professionals across a range of industries. Connect with like-minded individuals & WEAR ALL BLACK!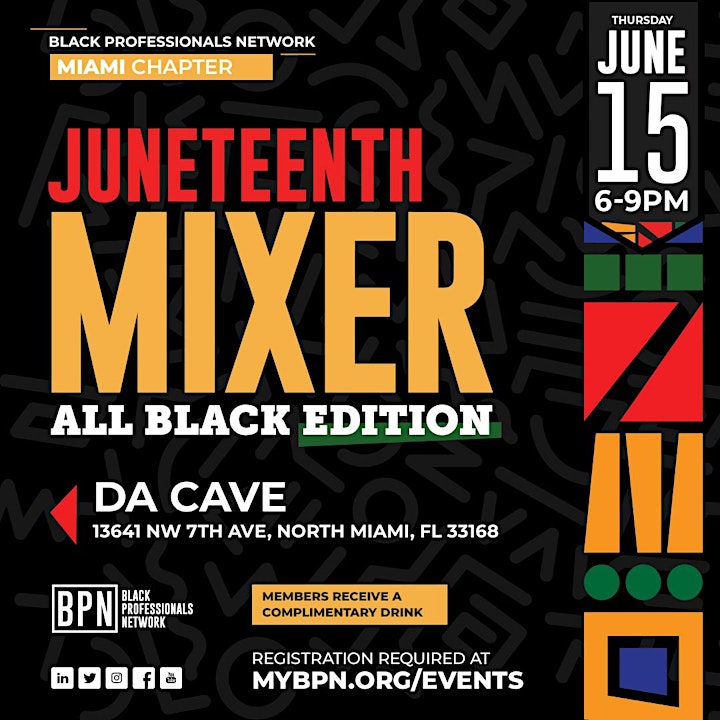 Juneteenth Edition
We are excited to invite you to a special edition Juneteenth Mixer, where you will have the opportunity to connect with local and out-of-town black professionals across a wide range of industries including tech, business, banking, legal, venture capital, and more. PLEASE WEAR ALL BLACK!!
About Black Professionals Network
Black Professionals Network (BPN) was created to foster an ecosystem of legacy builders. Our goal is to connect 1 million black professionals together and leverage social capital to ensure our members are 1 introduction away from opportunities.
Our work across various cities helps us fulfill that vision and assist our professionals to be connected with like-minded individuals on a journey to create generational impact. We are on a mission to advance careers, power up businesses, and build up social capital for our members guiding them along their legacy-building goals.
Become a member and navigate your goals with a community of fellow high-performing professionals, and achieve your legacy dreams faster and with a #BPNTEAM supporting you along the way.
Become a BPN Member
Set yourself apart and be recognized as a BPN Member! Get a trusted network of peers working together to accomplish life's many goals and challenges. Unlock the benefits of membership. Speak to a BPN Team Member about your goals and how membership can provide you value. Visit https://mybpn.org/join to learn more.
We're in this together! #TEAM (Together Each Achieves More)
About a BPN Mixer
Whether this is your first mixer or 10th, the goal is to connect with like-minded professionals. Professionals attend to further their goals and make valuable connections. Grab your name tag and select a star or several that fits your profile type and get to networking. If you are a member, you'll have team members facilitate personal introductions related to your goals.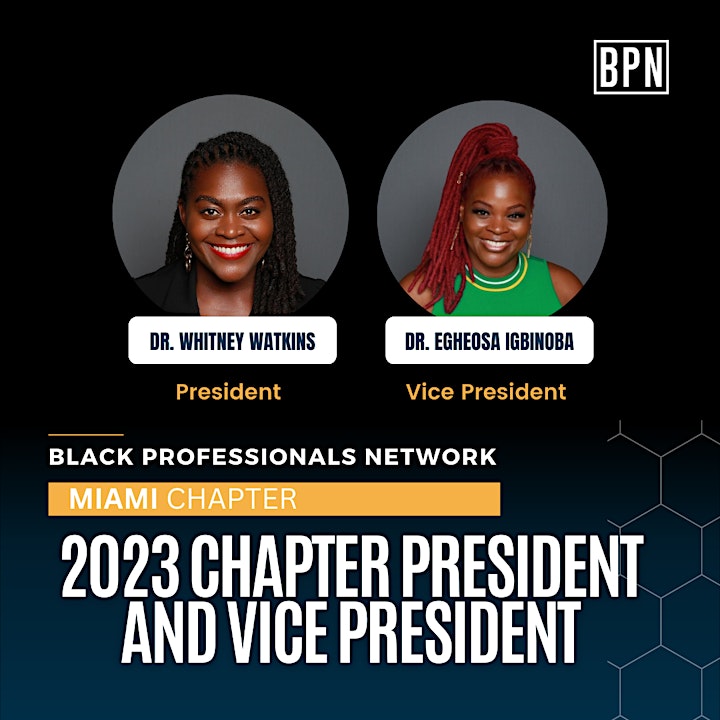 Download the BPN App
The BPN app is a central way for you to form connections within our chapter regions and secure access to the resources we provide for your legacy-building goals. Become a member and unlock member-only app features and these member benefits:
Full mobile app access, member-only rate to annual Black Professionals Summit conference, quarterly member-only events (smaller event experiences to further member connections and goals)
Amplifying the work of members thru spotlights and business features, serve on chapter committees, members nominate candidates for individuals to Black Excellence awards
Submit events to BPN Calendar and promote business or opportunities on BPN business directory and newsletter. Discount rate for career postings on Career Board