The Caribbean Marketplace is back open, so join us for this special edition Pro+FIT experience with a focus on keeping a healthy heart!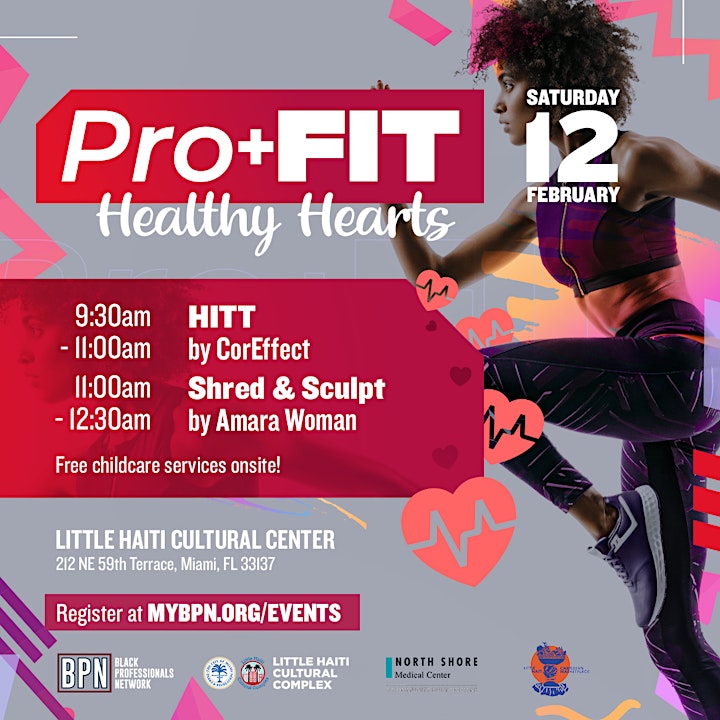 Supported by the City of Miami's Little Haiti Cultural Center and North Shore Medical Center
Pro+FIT: Healthy Hearts
Little Haiti Cultural Complex Health and Wellness Experience
Saturday, February 12th
FREE Fitness Classes and Childcare Services onsite!
Check-In: 9:00 am
HITT by CorEffect: 9:30 am – 11:00 am
Shred & Sculpt by Amara Woman: 11:00 am – 12:30 pm
Join us and our team of fitness and health professionals to help you stay on track with your wellness goals! Health is wealth and we want you to reap the profits.
Supported by North Shore Medical Center